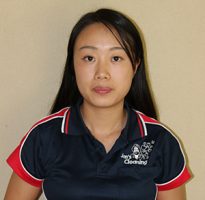 Brisbane Home & Office Cleaning

If you're like most of us, life is busy enough trying to balance work and family life, socialising, resting and keeping fit!
With all these demanding commitments taking up our time and energy, keeping things clean and tidy around the home can be a challenge – and wouldn't you rather use that time for more meaningful things?
With Jim's Cleaning Brisbane, our competitively low prices and flexible services make us an affordable possibility for everyday households, families and businesses. Keeping things immaculately clean and tidy for your family is easy when you take advantage of the fantastic general cleaning packages available through Jim's Cleaning Brisbane. There's an option for everyone!
Supported by the famous Jim's Cleaning Group, the team of career professional cleaners at Jim's Cleaning Brisbane have the right tools for the job. We bring everything we need directly to your door so you never need to worry about running out of product – it's one less stress! Among our speciality services are carpet and steam cleaning and dry cleaning – and we use only the highest quality eco-friendly products which are chemical-free and smell great.
You can arrange one-off or ongoing general cleaning services for times as regularly or as occasionally as you like. We work during business hours or after hours and we can be flexible from week to week, so we're confident we can fit in with your busy schedule. Whatever your needs or budget, we will create a general cleaning plan which is sure to address your individual requirements.
Carpets and floors, grout, tiles and benches, upholstery, curtains and blinds are all routinely refreshed, ensuring your household maintains a fresh and healthy environment. We'll clean your bathrooms and toilets, kitchen (including appliances and fittings) and take care of all the little things – like unstacking the dishwasher, putting on the washing or taking the bins out.
You'll love the beautiful finish – you'll love the amazing prices! For a professional cleaning service, we really are the best value around. Fully police checked, comprehensively insured and offering a 100% customer satisfaction guarantee for each and every job, you can't go wrong.
You'll love our work so much you won't ever go back – and you won't have to! Because our prices are everyday, affordably low.
Arrange your free no-obligation quote today.