Car Cleaning & Detailing
Do you like driving a nice, clean car? Sit back, put your feet and and relax while Jim's Car Cleaning & Detailing do all the work! Don't Hesitate to call 131 546 or book online.
Jim's Car Cleaning & Detailing offer a range of great car cleaning and detailing packages that are signature to Jim's Cleaning and available all around Australia. Customer satisfaction is very important to Jim's Cleaning. We are dedicated to providing excellent car cleaning services and exceptional customer service – 100% Satisfaction guaranteed!
Our expert car detailers are fully qualified, have $10 million Public Liability Insurance and have current police checked accreditation's so that you feel comfortable and have peace of mind leaving your vehicle in our capable and trusted hands.
Jim's Car Cleaning & Detailing are experienced and professional mobile car cleaners who come to your business, office or residential property offering the following services:
Car Washing
Car Detailing
Paint Protection
Cut and Polish
Seat Shampooing
Boat Cleaning & Detailing
Truck Wash
Bus Cleaning
Bike Detailing
Caravans and Motor Homes
Helicopter & Aeroplane Detailing
Cranes, Excavators & More…
As life gets busier, more people are running out of time for weekly chores, or it simply doesn't fit into their lifestyle. For your convenience, we use our own specialised car cleaning and detailing equipment and we do our best to use environmentally safe chemicals wherever possible.
Ensure that you get your value for money! Jim's Car Cleaning & Detailing provides prompt, professional and quality services as well as free, no-obligation quotes so that you receive a more accurate price and expectation of what can be achieved.
Jim's Cleaning – A Name You Can Trust!
The Jim's Car Cleaning & Detailing team are passionate about cleaning all makes and models – so why not give us a call on 131 546 to do the dirty work for you? Or simply book online.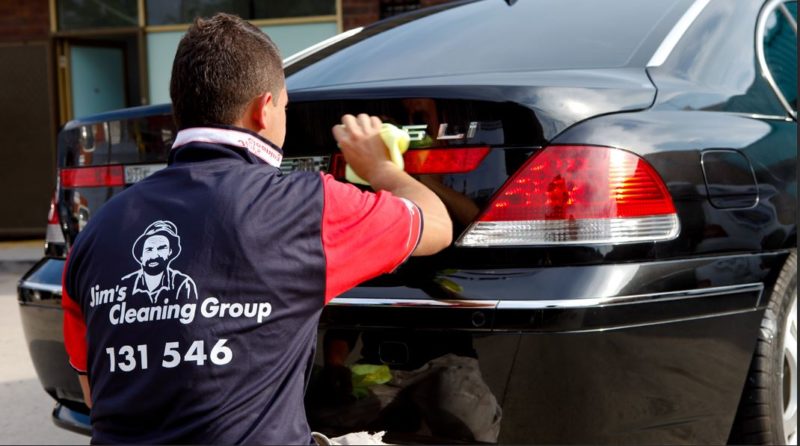 Jim's Professional Mobile Car Detailing We all love the smell of a car that has just been cleaned. Not only do we clean cars, we also clean other vehicles such as; Boats, Motorbikes, Trucks, Trailers, Caravans and Buses! You will certainly appreciate having a mobile car detailing service. Jim's Mobile Car Detailing provide a range of car cleaning […]