Ultimate Detail | From $325



EXTERIOR INCLUSIONS
Snow foam hand wash
Bug and tar removal
Protective spray wax
Chamois dry
Paint decontamination treatment
Single stage cut and polish for swirl and scratch reduction whilst adding a deep glossy finish
Sealant wax application for long lasting protection and shine
Windows and mirrors cleaned
Fuel door cleaned
Door and boot jambs cleaned
Wheels and wheel arches cleaned
Tyres and mud flaps dressed
INTERIOR INCLUSIONS
Full interior vacuum and deodorisation (includes boot)
Seats, carpets, mats and boot deep steam cleaned and disinfected
Leather seats cleaned and conditioned (if applicable)
Steering wheel, dashboard, centre console, air vents, arm rest, glove box, sun visors, door panels and handles detailed, sanitised and dressed
Foot pedals cleaned
Windows and mirrors cleaned
Ultimate Detail Prices From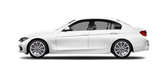 SEDAN | HATCH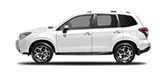 SMALL SUV | STATION WAGON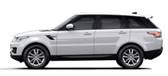 4WD | LARGE UTE | VAN
Jim's Ultimate Detail
Jim's Car Detailing has experts all over Australia producing amazing vehicle transformations every day and no transformation is quite like the transformation after our show-stopping Ultimate Detail. With years of industry knowledge behind them our team of experts have crafted the best-detailing service in the whole of Australia. With the best elements of almost all of our other services, our Ultimate detail will have heads turning as you drive around town. We want each and every one of our clients to feel like they are leaving us with a brand new car. There is no occasion too big or small to treat yourself to our Ultimate Detail, so book yours in today and find out for yourself what all the fuss is about. 
You've seen the 'before' and 'after' images and read the reviews, and now you want to try it for yourself! We've created this service to make all of our clients feel like a VIP. During our  Ultimate detail, our experts carefully work through your vehicle's transformation, incorporating our Exterior, Interior & Full details plus more!
100% Customer Satisfaction Guaranteed
As genuine professionals and proud members of the famous Jim's Group of companies, we stand by the quality of our car cleaning services by delivering an unconditional guarantee to each and every client, for each and every clean and detailing job we do.
You won't find any other mobile service who will stand by their workmanship in such a way! Choose Jim's Car Cleaning with confidence. We take the time to do the job exceptionally well, and fuss over all the finest details, to show you best-practice mobile car detailing for those who love their cars as much as we do.
Our car cleaning services are the best around – we guarantee it!