NDIS Oven Cleaning
NDIS-Approved Oven Cleaning Services
The average residential kitchen oven, stove-top, and other kitchen appliances are used almost every day of the week, multiple times a day. Household cleaners and chemicals are great for cosmetic cleaning but a real, deep clean to remove built-up grime and other nasties can usually only be achieved with commercial-grade equipment not easily accessible to everyday Australians. Restore your oven and other kitchen appliances to its former glory with Jim's NDIS-approved oven cleaning services. Call us today on 131 546 or request a free quote online to find out why we're the first choice for NDIS Participants and Plan Managers across Australia. 
With over 25+ years in the professional cleaning industry, Jim's Cleaning Group offers a unique, friendly oven cleaning service to individuals with disabilities and their families. As an NDIS-registered service provider, you can be sure that our oven cleaning NDIS customers are well taken care of through friendly service, professionalism, respect, value-for-money and adherence to the principles set out under the NDIS scheme which NDIS-registered service providers are bound by. We are confident that you'll be impressed by our workmanship and provide a 100% Satisfaction Guarantee on all our NDS-approved oven cleaning services. 
Our specialised NDIS-approved oven cleaning and kitchen cleaning services ensure you spend less time doing unimportant chores and more time with your loved ones doing the things enjoy.  
Contact us on 131 546 or request a free quote online to connect with your friendly, experienced and highly-qualified team from Jim's Cleaning Group.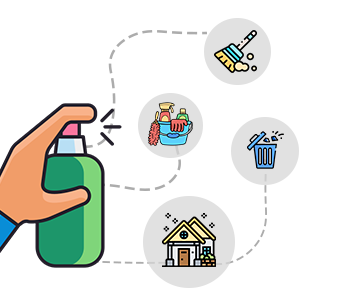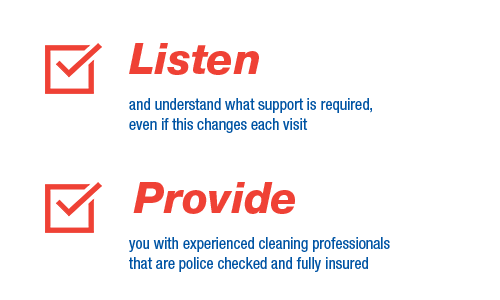 NDIS Cleaning Services to Suit Every Individual's Needs
Our goal is to help participants achieve their goals set out in their plans and help them gain independence in their life. We know that every domestic setting requires different and specific needs to ensure the participant is able to achieve set goals. We want all participants to feel empowered to choose how they wish their services to be delivered and that's why each visit will be tailored to the needs of the participant that day. We encourage open communication with all service providers, self-managed participants, and cleaners to ensure each visit is a success.
We Provide Value for Money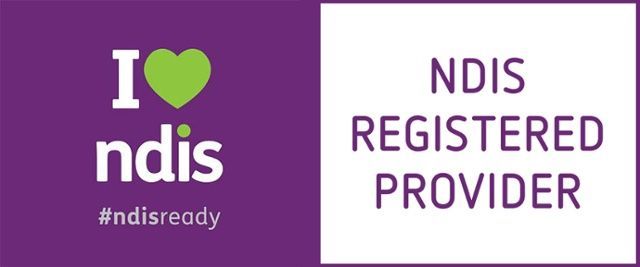 All of our cleaners are highly trained and experienced, and dedicate themselves to doing the best possible job for you. We also only use cleaners who are police-checked, so you can feel completely safe and confident letting us into your home.
In addition, we are fully insured, giving you, your family or your business total protection. You can feel assured that we adhere to the highest safety standards, and we won't get in your way – we aim to cause an absolute minimum of disruption to you as we work if you are on the premises while the job is taking place.
Does NDIS cover Oven Cleaning?
We've worked with many NDIS participants and NDIS Plan Managers to provide specialised, eco-friendly and non-toxic oven cleaning services covered by the NDIS Plan.
The ability for the NDIS to cover costs of oven cleaning vary from individual to individual, and takes into consideration their specific circumstances and allowances within their NDIS Plan. As a general rule, the NDIS allocates a set budget within your plan to cover the costs of home maintenance and cleaning tasks which are considered "reasonable and necessary" and directly related to your disability. 
The NDIS can provide financial support for tasks such as oven cleaning, kitchen cleaning and other general home upkeep tasks under "Assistance with Daily Living" support category as part of your individual NDIS plan. 
Our NDIS-approved oven cleaning service includes:
Cleaning and disinfection of the interior and exterior oven glass

Deep-cleaning of the oven trays, racks, rack holders, and oven base

Cleaning and disinfection of the oven control knobs, buttons, handles and panels 

Removal of built-up oil, grime, dust and other undesirables

Polishing and detailing of the over to restore its look and keep it in top condition
How can an NDIS-registered Oven Cleaning service help?
As we are an NDIS-registered services provider, our customers are assured that we abide by the highest health, safety, and service standards. Our staff are fully-trained, fully-insured and background checked for your safety and peace of mind. 
The care and professionalism we show all our clients, as well as understanding the unique lifestyle of our disabled customers and their families allow us to provide an NDIS-approved oven cleaning service with minimal disruption to the home environment. 
Being an NDIS-approved oven cleaning service provider, you can access our NDIS cleaning services for your home regardless of whether your NDIS plan is "Self-Managed"/"Plan Managed" or "NDIA-Managed". We adhere to the strict guidelines set for NDIS-approved service providers for every service we provide to NDIS participants.
It's important to note that non-registered service providers can only provide cleaning services to those under a self-managed scheme – making NDIS-registered businesses like Jim's Cleaning Group the preferred choice for NDIA-Managed Plans. 
How can I find an NDIS-registered oven cleaner?
For any questions about our NDIS-approved cleaning services, or to book us in for a time, contact Jim's Cleaning Group on 131
546 to speak with your local NDIS-registered oven cleaner today! For an easy, obligation-free quote –
submit an enquiry form online
.