NDIS Carpet Cleaning
NDIS-Registered Carpet Cleaning
Jim's Cleaning Group is an NDIS-approved carpet cleaner – offering Australia-wide, professional carpet cleaning at competitive prices for people covered by an NDIS plan. We know how difficult deep-cleaning cleaning carpets can be – regardless of the state of your health of physical capabilities – as many Australian households lack the proper equipment to ensure their carpets are free from dust, stains, microbes and unpleasant odours. 
Modern and classic homes alike feature carpet throughout the house to give a warm, homely aesthetic to a room. Whether in the bedrooms, rumpus or theatre room or stylistic rugs featured around the house, regular cleaning of carpets is recommended for one's health and well-being. Jim's NDIS-approved carpet cleaning services are a perfect solution to maintaining the look and feel of your carpets. 
Call us for a tailored,  no-obligation, hassle-free quote for our Carpet Cleaning services covered under the NDIS on 131 546  or request a free quote online.
Jim's Cleaning Group – 25+ years' of carpet cleaning experience for your special home
We are proud to support Australians living with disabilities and their families as an NDIS-registered carpet cleaning services provider. We ensure all our small-business operators are background checked, fully insured, and fully-trained to provide you with the carpet cleaning services of the highest standard, in-line with the stringent, government-regulated guidelines required for service providers registered under the NDIS. You can be sure of our professionalism and friendly service with our 100% satisfaction guarantee for every service we offer under our specialised NDIS-tailored services, such as house cleaning, car cleaning, and more! Call us on 131 546  or request a free quote online to find out more about our NDIS-approved carpet cleaning services.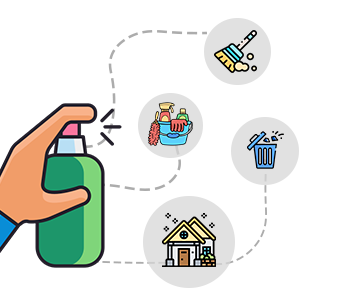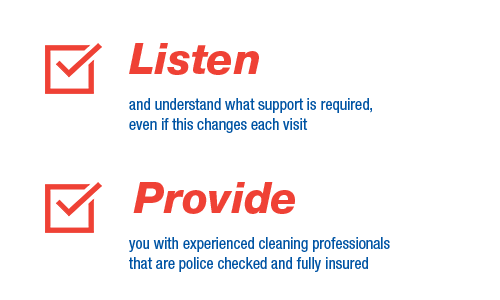 NDIS Cleaning Services to Suit Every Individual's Needs
Our goal is to help participants achieve their goals set out in their plans and help them gain independence in their life. We know that every domestic setting requires different and specific needs to ensure the participant is able to achieve set goals. We want all participants to feel empowered to choose how they wish their services to be delivered and that's why each visit will be tailored to the needs of the participant that day. We encourage open communication with all service providers, self-managed participants, and cleaners to ensure each visit is a success.
We Provide Value for Money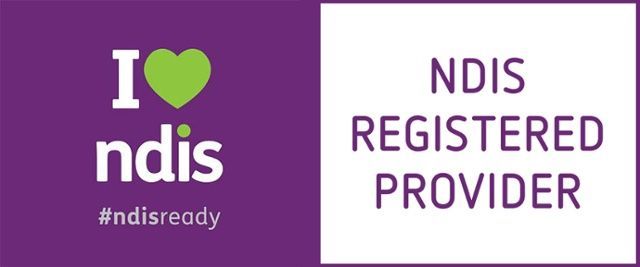 All of our cleaners are highly trained and experienced, and dedicate themselves to doing the best possible job for you. We also only use cleaners who are police-checked, so you can feel completely safe and confident letting us into your home.
In addition, we are fully insured, giving you, your family or your business total protection. You can feel assured that we adhere to the highest safety standards, and we won't get in your way – we aim to cause an absolute minimum of disruption to you as we work if you are on the premises while the job is taking place.