NDIS Driveway Cleaning
NDIS Registered Driveway Cleaning Service Provider
Bring your driveway back to life, remove stains, discolouration, weeds, algae and moss with Jim's Cleaning Group NDIS-approved and eco-friendly driveway cleaning services. Make first impressions count with new visitors to your home, or impress your old friends at their next visit with your immaculately revamped driveway.
We excel in restoring the look and feel of your driveway to its original glory. You'll be amazed at the stunningly clean, shiny and tidy new look of your aged and weathered driveway – our "before and after" photos speak for themselves! You'll be amazed at the difference with Jim's Cleaning Group, offering friendly, expertly trained and NDIS-approved driveway cleaning services Australia-wide to people living with disabilities, with costs (either partial or full) covered by their NDIS Plan. 
With over 25+ years of professional cleaning experience, our NDIS-approved driveway cleaning contractors have become specialists in cleaning, restoring, and renovating driveways and other hard surfaces around the home (such as pathways, patios, terraces, stone and tiled services). You'll never have to compromise between spare time and completing your household maintenance tasks, leave all the dirty work to the professionals at Jim's Cleaning Group and spend more time doing the things you love. 
Jim's Cleaning Group always puts its customers first with our 100% Satisfaction guarantee, ensuring every job we complete is done properly at an affordable price. With an Australia-wide team of 800+ cleaning specialists, you can be confident that you've made the right choice for all your driveway cleaning and NDIS-approved house cleaning needs. 
Call us today on 131 546 or request a free quote online if your drive is in need of some TLC!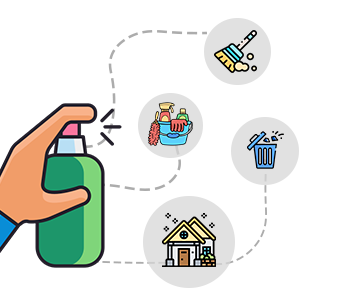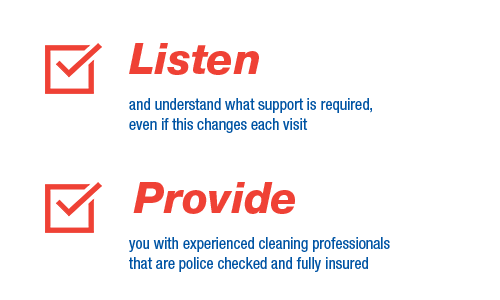 NDIS Cleaning Services to Suit Every Individual's Needs
Our goal is to help participants achieve their goals set out in their plans and help them gain independence in their life. We know that every domestic setting requires different and specific needs to ensure the participant is able to achieve set goals. We want all participants to feel empowered to choose how they wish their services to be delivered and that's why each visit will be tailored to the needs of the participant that day. We encourage open communication with all service providers, self-managed participants, and cleaners to ensure each visit is a success.
We Provide Value for Money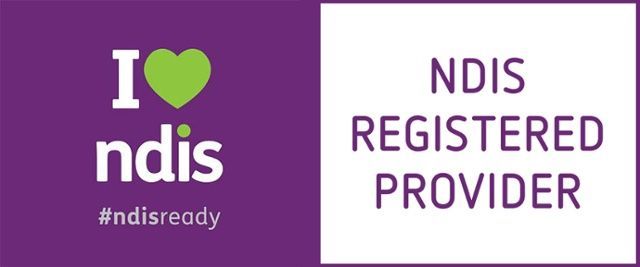 All of our cleaners are highly trained and experienced, and dedicate themselves to doing the best possible job for you. We also only use cleaners who are police-checked, so you can feel completely safe and confident letting us into your home.
In addition, we are fully insured, giving you, your family or your business total protection. You can feel assured that we adhere to the highest safety standards, and we won't get in your way – we aim to cause an absolute minimum of disruption to you as we work if you are on the premises while the job is taking place.
Does NDIS cover Driveway cleaning?
What you can use NDIS-provided funds for under an NDIS plan depends on your individual circumstances and the details and allowances of your plan. More often than not, we are able to provide NDIS-approved driveway cleaning services to NDIS participants where the costs are covered by their NDIS plan.
The general rule is that the NDIS covers the costs for tasks which require additional support if these tasks (such as cleaning, gardening and home maintenance) are "reasonable and necessary" to your daily living, and your disability makes it difficult or impossible to complete these everyday tasks. 
If you're unable to complete a task such as cleaning your driveway, then your NDIS plan may potentially cover the costs under the core support category "Assistance with Daily Living". 
For more information whether your NDIS plan covers the costs of drive cleaning, your first point of contact should be either your NDIS support coordinator, plan manager, or the NDIS directly online or over-the-phone.
Once you've confirmed that Driveway Cleaning is covered, speak to us on 131 546 for a hassle-free and obligation-free quote and to learn more about our NDIS-approved services.
How can an NDIS-approved Driveway cleaner help?
As Jim's Cleaning Group is a registered NDIS-approved service provider, we can help by providing driveway cleaning services to all individuals with an eligible NDIS plan – regardless of whether your plan is "self-managed/plan-managed" or NDIA-Managed (by an NDIS Plan Manager.
You can be assured that Jim's Cleaning Group and our NDIS-approved services meet all the standards and criteria required to be an NDIS-registered service provider. Rest assured that your driveway cleaning professional from Jim's Cleaning Group is:
Highly trained and experienced, with years in the cleaning and trades industry

Fully insured to work with professional tools on both residential and commercial premises

Background and Police checked for your safety
How can I find an NDIS-approved Driveway cleaner?
No need to search around and waste time with unreliable service providers – get the right care and professional service you deserve from an NDS-registered service provider at Jim's Cleaning Group Group. Enquire today about our broad range of NDIS-approved cleaning services for the car, your home – inside and out – on 131 546 to speak with us today! For an easy, obligation-free quote –
submit an enquiry form online