NDIS Pressure Cleaning
NDIS-Registered Pressure Cleaning Provider
Jim's Cleaning Group offers state-of-the-art, NDIS-approved pressure cleaning solutions suitable for the exterior of your home. This highly efficient and effective cleaning method is environmentally friendly (without the use of harmful cleaning chemicals) and leaves your outdoor surfaces looking its best. As cleaning professionals, we recommend that you should pressure wash the exterior of your home at least once a year to improve the look of your home and extend the life of furnishings, by preventing the build-up of unsightly growth like mould, mildew, animal droppings and weeds.
With over 20+ years in the cleaning industry, the friendly and professional staff at Jim's Cleaning Group are proud to be an NDIS-registered service provider. We understand the needs of all our customers, making every effort to support the unique circumstances experienced by individuals living with disabilities and their families, and the NDIA through our tailored NDIS-approved cleaning services.
Our NDIS-approved Pressure Cleaning services can be used for many different outdoor surfaces and applications around the home, such as:
Externals walls and all types of fences (wooden, steel, concrete/stone etc)

Patios, Driveways, Pavements, & Concrete surfaces (also Strip & Sealing of these surfaces)

Fascia, Furnishings & Eaves

Paving & Pathways

Outdoor Timber Decks & Pergolas

Tiled Areas With Grout

General Mould & Dirt Removal

High & Low-Pressure Cleaning (also see our car

cleaning services

)

Graffiti Removal

Swimming Pools

Outdoor Furniture

…and much much more!
If you have any questions about how our pressure cleaning services can revamp the look of your home, contact us today for an obligation-free chat on 131 546.
Revitalise the look of your outdoor surfaces today, remove tough dirt and grime accumulated over the years as well as unsightly stains as a result of exposure to the elements. Our eco-friendly and harm-free high-pressure water cleaning services use specialised, commercial-grade equipment – paired with our fully trained and insured professionals – you can be sure our NDIS-approved pressure cleaning services will meet your needs and exceed your expectations.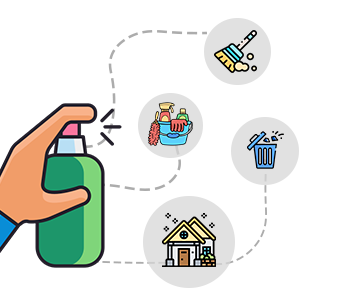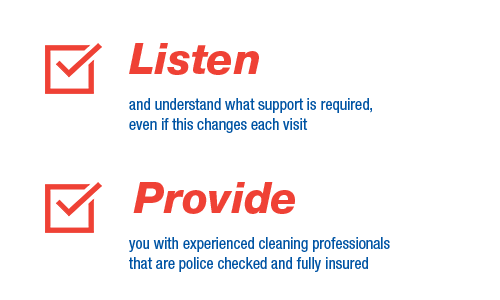 NDIS Cleaning Services to Suit Every Individual's Needs
Our goal is to help participants achieve their goals set out in their plans and help them gain independence in their life. We know that every domestic setting requires different and specific needs to ensure the participant is able to achieve set goals. We want all participants to feel empowered to choose how they wish their services to be delivered and that's why each visit will be tailored to the needs of the participant that day. We encourage open communication with all service providers, self-managed participants, and cleaners to ensure each visit is a success.
We Provide Value for Money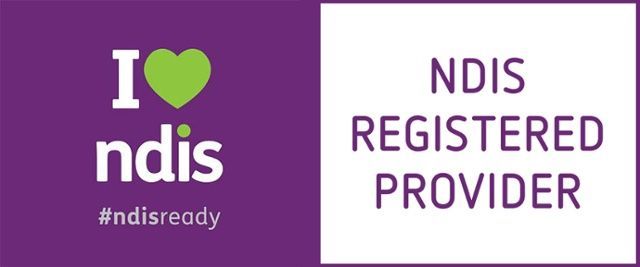 All of our cleaners are highly trained and experienced, and dedicate themselves to doing the best possible job for you. We also only use cleaners who are police-checked, so you can feel completely safe and confident letting us into your home.
In addition, we are fully insured, giving you, your family or your business total protection. You can feel assured that we adhere to the highest safety standards, and we won't get in your way – we aim to cause an absolute minimum of disruption to you as we work if you are on the premises while the job is taking place.
Does NDIS cover Pressure cleaning?
As an NDIS-registered service provider, we regularly provide NDIS-approved cleaning services to individuals covered by the scheme. 
The capacity of the NDIS to cover pressure cleaning costs differs from person to person. It takes into account the NDIS participant's specific situation and allowances within their NDIS plan. As a rule of thumb, the NDIS allocates a set budget to cover the costs of home maintenance and upkeep tasks that are regarded "reasonable and necessary" within your plan. The ability to complete these relate specifically to your disability and your NDIS plan.
Whether you are covered under an NDIS plan which is "self-managed" (or "Plan Managed") or "NDIA-Managed", Jim's Cleaning Group is committed to providing a premium, yet cost-effective cleaning service and le to help with all your pressure cleaning needs.
How can an NDIS-approved Pressure cleaner help?
Jim's Cleaning Group is a proud, registered service provider under the NDIS and we ensure we adhere to all the NDIS guidelines required. We understand that no two people are the same, and no two homes are the same, so we provide tailored cleaning services to suit the individual needs of our customer's living with disabilities. 
You have the peace of mind that all our local business NDIS-approved pressure cleaning contractors are:
Highly experienced with years in the cleaning and trades industry

Fully trained industry professionals

Fully insured to work with professional tools on both residential and commercial premises

Background and Police checked for your safety
How can I find an NDIS-approved Pressure cleaner?
Contact Jim's Cleaning Group on 131 546 to connect with your local NDIS-registered pressure cleaner contractor today! For an easy, obligation-free quote – submit an enquiry form online.