Blind Cleaning & Repairs
Need your blinds cleaned, repaired or completely replaced? Jim's Blind Cleaning & Repairs can deliver all your blind needs right to your door! For a free quote, call us now on 131 546 or book online.
Jim's Blind Cleaning & Repairs offer a range of cleaning packages that are signature to Jim's Cleaning and available all around Australia. Customer satisfaction is very important to Jim's Cleaning. We are dedicated to providing excellent carpet cleaning services and exceptional customer service – 100% Satisfaction guaranteed!
If you can't seem to find enough time in the day, our Pick Up and Delivery service is a convenient way to tackle your blind cleaning without impacting your day. We will pick up your blinds and drop them back off when we've finished cleaning them.
Our blind cleaning & blind repair services are carried out by fully trained and very reliable professionals. They also have $10 million Public Liability Insurance and current police check accreditation's so that you can have peace of mind leaving your home or business in our trusted hands.
Jim's Blind Cleaning & Repairs are experienced and professional blind cleaners who come to your home or business offering Supplies, Repairs, Replacement, Installation and Cleaning of the following types of blinds;
material and fabric blinds
casual romans
holland blinds
honeycomb & pleated blinds
vertical blinds
vertical sunscreens
plantation shutters
metal blinds
plastic blinds
venetian blinds
aluminium blinds
timber & wooden blinds
micro & slimline blinds
dual roller screens
roller screens
cellular blinds
sheerview blinds
Jim's Cleaning only uses the most advanced products and equipment. Ultrasonics is the method of cleaning that improves the appearance of your blinds through the use of sound waves. Ultrasonic cleaning is fast, efficient, and completely safe. We don't need dangerous chemicals at all.
Inside the ultrasonic cleaning tanks, transducers produce sound waves which create millions of microscopic bubbles that implode creating a vacuum that pulls tiny dirt particles from every little nook and cranny. Even the most stubborn dirt and stains are removed because these bubbles are so small.
You won't regret hiring Jim's Blind Cleaning & Repairs. We provide prompt, professional and quality services as well as free, no-obligation quotes to give you an accurate and fair price.
Our team always respects your comfort and privacy. We are more than happy to schedule your blind cleaning in the evening or on weekends so that we don't disrupt your daily operations.
Jim's Cleaning – A Name You Can Trust!
The Jim's Blind Cleaning & Repairs team can handle everything in just one full-service appointment! Contact us on 131 546 or book online for expert blind cleaning services that accommodates your busy schedule.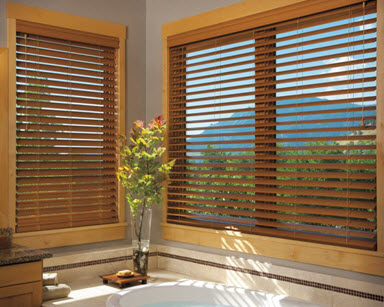 Need A Blind Sales Expert? Do you want elegance, sophistication and vogue chic in your home? – Call Jim's Blind Sales – 131 546 or book online. We do new blind installations on-site to take the hassle out. You definitely appreciate having a blind sales service. Jim's Professional Blinds For Sale The Jim's Blind Sales team are experienced cleaners who take great pride in […]