Vacate Cleaning Services

Jim's Vacate Cleaning 
Moving house can be an exciting yet stressful time. If you have been renting a property you will need to return it to the real estate or landlord in its "original condition". Every property will experience wear and tear however, having a professional clean can minimise the appearance of wear and tear – ensuring you get your bond back! Our vacate cleaners will clean to your real estate's requirements (often printed out and given to the tenant when vacating). However, if no requirements are provided our cleaners will clean to the industry standard.  Please ensure to check your real agent's requirements or guidelines to give them to your cleaner on the day. Our high standard of cleaning sets us apart from all other vacate cleaning companies in Melbourne. The experienced vacate cleaning teams leave no corner unturned, no spots missed, no surface left unattended and no dust left behind. As a result, we ensure your Bond Back. Our cleaners are trained professionals who provide their own cleaning equipment as well as chemicals, taking all the stress away from you.
Your Local Vacate cleaning Experts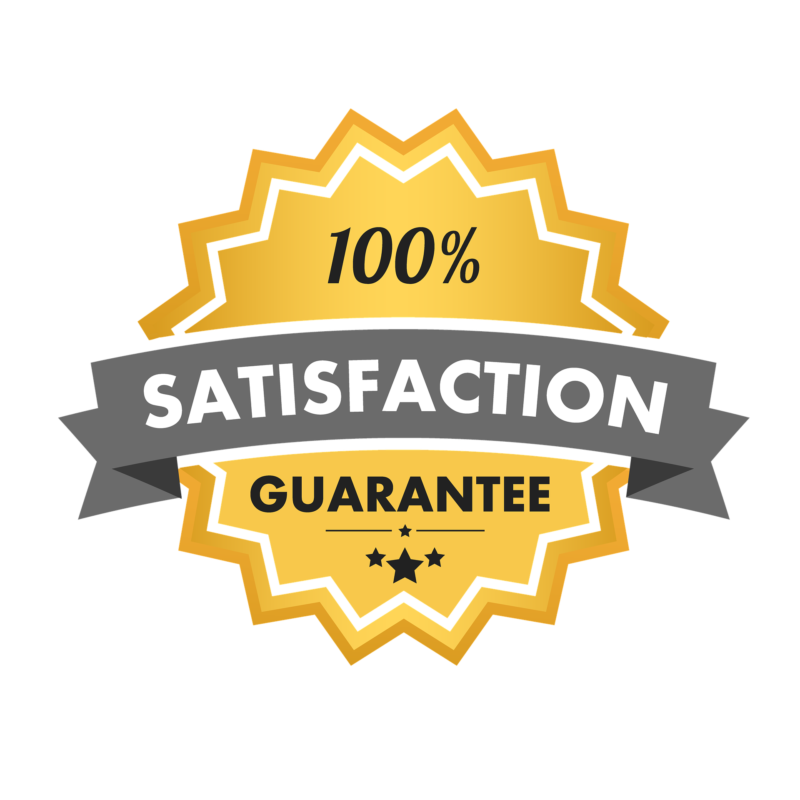 If you are moving out of a furnished property, our upholstery experts will give your furnishings a thorough clean. Unlike other companies we do not let just anyone clean your carpets and windows, we have dedicated professionals who will clean your carpets and windows with professional equipment and techniques. This ensures the best possible results and lowering the risk of any damage to the property from incorrect cleaning.
100% Satisfaction Guarantee
Above all else, our client's satisfaction is our #1 goal, that's why every job comes with a 100% satisfaction guarantee. Therefore, if you are not happy with the job we will come back and clean it again, at no extra cost – we are not happy unless you are happy!
Vacate Cleaning Services
Before you can tackle vacate cleaning, there is so much to take care of when you're moving house. You have to pack your belongings, get water and electricity switched over and find the best fish and chip shop near your new house. If you're leaving a rental, you also need to find time to clean the property to the exacting standards of your landlord or real estate agent. This is where Jim's vacate cleaning can come to the rescue.
Jim's Cleaning professionals are available Australia wide, so you can get a thorough clean no matter where you're located. Our team can clean to your real estate agent's requirements or will work to industry standards if no requirements are provided. There's no dust left behind, no spots missed and no surface left unattended. Our focus on high-quality cleaning helps ensure you get your bond back. Our cleaners also bring their own equipment and cleaning products so that you can leave all the cleaning in our hands and concentrate on your move.
The Importance of Vacate Cleaning Services
When you return your keys, landlords and real estate agents expect to find rental properties in the same condition as when you moved in. Although normal wear and tear is expected, if you haven't cleaned and looked after the property, you may lose your bond. If you leave the property as it is, the cost of cleaning will come out of your bond, and this is often more expensive than if you take care of the necessary cleaning before handing the keys back. A thorough cleaning can also help minimise the appearance of wear and tear, leading to better references in the future.
Real estate agents usually work with a checklist when they do their final inspections, and they may be able to provide that list to you so that you can ensure you meet their standards. Some of the common details agents look for are clean floors, unmarked walls and spotless window treatments. They also expect a deep cleaning of the kitchen and bathroom, including wiping out cupboards and drawers. Professional vacate cleaners are experienced in meeting these standards and knowledge to clean all the unexpected places where real estate agents check for dirt.
Other Areas You May Need to Clean
There may be areas of your home that would benefit from some extra attention. Vacate cleaning does a very thorough job, but our cleaners can offer extra services suited to your specific needs. If the oven hasn't been cleaned regularly and features baked-on grease and burnt food, an oven cleaning can help get it back up to standard. If your blinds are dirty or damaged, a blind cleaning and repair service can eliminate the need for replacements.
At Jim's Cleaning, we also have dedicated professionals who can clean your carpets with professional equipment and techniques. This helps protect the property from any damage caused by incorrect cleaning and ensures the best possible results. Don't ignore the outside areas when preparing to hand over the keys. Jim's Cleaning has window and pressure cleaning available. This service can leave your windows sparkling and pressure cleaning can also clean stains from the driveway or outside of the house.
Your vacate cleaner can give you advice on which parts of your property need special attention and give you a quote for the entire job. While talking to us, you may want to ask about professional upholstery cleaning, so your furnishings are fresh when you move into your new home.
What You Get With Jim's Cleaning
At Jim's Cleaning, we pride ourselves on providing a full, professional vacate cleaning service to all our customers. All our cleaners are fully trained, so they can meet our exacting standards as well as those of landlords and real estate agents. As small business owners, our cleaners are dedicated to providing a superior job that leaves customers satisfied.
Jim's Cleaning also gives you peace of mind. All our staff have been police checked and are fully insured, so you can feel confident that you're leaving your property in good hands. Jim's Cleaning also offers a 100% satisfaction guarantee. If you're not happy with the job, we'll come back and clean it again at no extra cost. There's also a bond back guarantee for the cleaning we quote for and suggest, so you can be sure we're doing our best to get your house in excellent shape to hand back to your landlord.
Contact us today to arrange a quote for all your vacate cleaning needs.